Meet Leon Drennan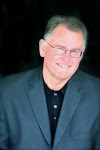 Leon's 31 years of proven leadership was spent in the constantly-changing world of for-profit health care. Leon spent much of his career leading people and designing organizations to create good work for his teams.
Leon operated at the Senior Executive level at HCA, overseeing an array of functions during his tenure. They included Physician Services, All About Staffing, Design /Construction And Engineering, Real Estate, Corporate Services, Revenue Integrity, and Internal Audit. He developed a leadership platform for generations of audit staff inside a highly complex business engine that generated opportunities inside and outside the company for many executives.
As President of Physician Services for HCA, the largest-for-profit hospital system in the world, Leon began to see leadership development as an essential success factor. Both personally and professionally, Leon has experienced the very real outcomes of both exceptional and misinformed leadership through his oversight of over 350 owned physician practices and ministry leadership experience such as the Executive Pastor "Role" at Brentwood Baptist church. He led the church in creating the infrastructure to accommodate membership growth of over 100%.
Currently, in addition to Leon's position as founder and president of Vision Leadership Foundation, Leon mentors/coaches with business leaders and serves on the Board of Directors at FCA Venture Capital Partners.
A seasoned executive and story-teller at heart, Leon has written and published Good King/Bad King, which covers the Five Essentials of a healthy, growing organization, career and life.
Vision Leadership Foundation
9608 Stanfield Road
Brentwood, TN 37027